We are delighted to announce that work on the new Millennium West grandstand is now complete and it will be officially opened on Wednesday 18th October, the Opening Meeting of the 2017/18 Jump Season.  The building has taken less than 12 months to complete from de-commissioning and demolition of the existing grandstand in July 2016 to handing over of the keys to the new building in April 2017.
Then and Now…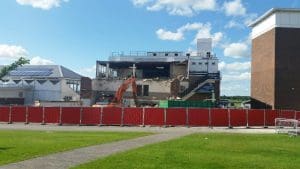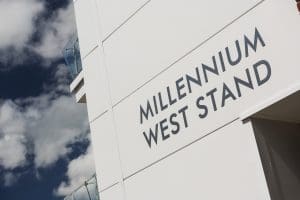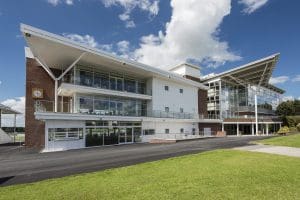 Millennium West offers something for everyone…
Level 1 – The Henry Crossley Bar
This super new facility can be accessed by Paddock & Premier racegoers.  A coffee lounge and Betfred betting shop are located within the bar.   Paddock racegoers can access the suite from multiple entrances that open up directly into the Paddock and Betting Ring and there is also an internal entrance from the Millennium Stand for our Premier Racegoers.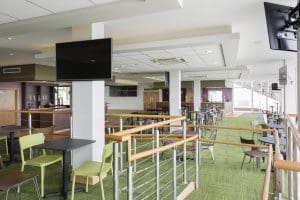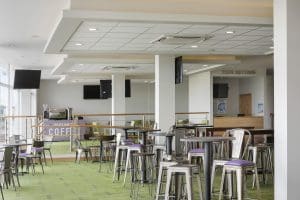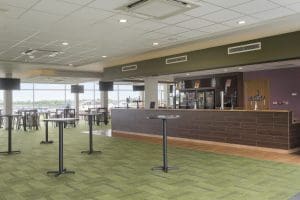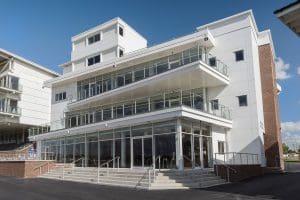 Level 2 – The Riston Suite
Fantastic views across the Parade Ring, Racetrack and Finish Post are provided from the Riston Suite which also houses our new 'Winning Connections' lounge.  The Riston Suite can be accessed internally from Level 2 of the Millennium Stand or via the new Millennium West stair tower, which also provides lift access.
Together with the '1891' Bar  this stunning suite provides a fabulous venue for weddings or celebratory parties, please contact us if you would like more information.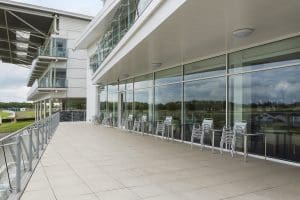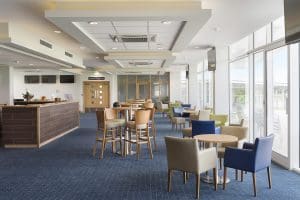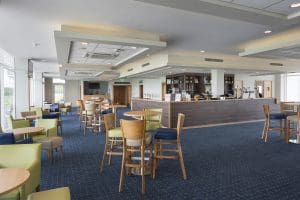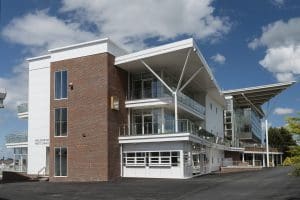 Level 3 – The '1891' Bar
On the topmost floor is the '1891' bar, which on the majority of our racedays will be fully open for our Premier admission holders to access.  On a handful of selected racedays during the season, early exclusive access to the bar will be available to purchasers of our new Premier Plus package.  On these days Premier admission holders may access the bar at the start of the second race.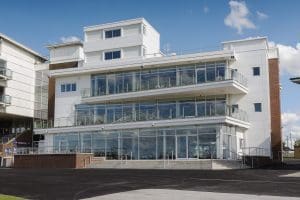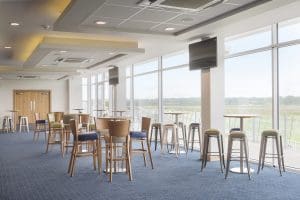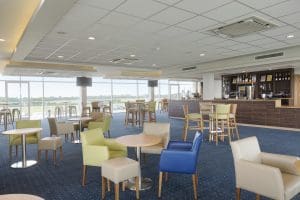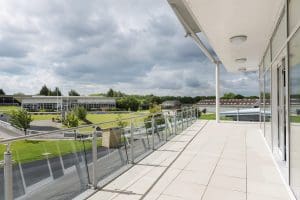 We hope you will all enjoy the new addition to the Wetherby stable of facilities and we look forward to seeing you using them this Autumn.
Please contact us if you have any questions or would like more information about Millennium West.