WE'RE GOOD TO GO! ARE YOU?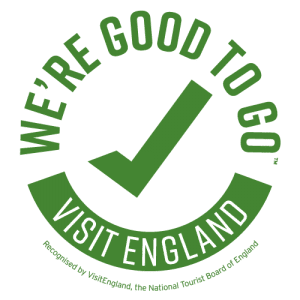 Please be assured that your safety is our priority!
We want you to be confident in the knowledge that Covid-19 safety measures will be in place in line with current racing industry, and local and national government guidelines.
We also want you to know that in the unfortunate event of cancellation or restrictions placed on the Racecourse due to Covid-19, all applicable tickets will be 100% refunded.  Anyone who cannot attend due to receiving a positive Covid Test result will also be offered a credit*. Our full terms and conditions of entry, including Covid conditions, can be found HERE.
Please be aware that from March 2022, there are currently no Covid restrictions in place at the Racecourse.  We continue to encourage good hand hygiene and the wearing of face masks in busy indoor areas, but this is no longer an entry requirement.
SPECTATOR CODE OF CONDUCT as at MARCH 2022
As part of our joint commitment to each other and the communities in which we operate, all racegoers should be aware of the Code of Conduct before entering a racecourse:
For your safety and the safety of others, please make sure to observe the following whilst at our Racecourse:
If you're travelling to the racecourse via public transport, please ensure you adhere to the relevant guidance.
Do not travel to the racecourse if you have any Covid-19 symptoms.
It is your responsibility to ensure you are aware of Covid-19 protocols in place for entry to the event. Check the Racecourse website ahead of attendance and ensure all members of your party have been informed.
For the safety of other racegoers and racecourse staff, please ensure you have a face-covering with you and wear it in accordance with government guidance.
Regularly wash your hands, use hand sanitizer and avoid touching your face and dispose of any used tissues appropriately.
Respect the personal space of your fellow racegoers at all times.
Familiarise yourself with your entry point [entry time] and location of amenities within the racecourse.
Please try and pay by contactless card payment whenever possible, and check the payment policies in place at the time of the event.
Enjoy the vast amounts of space around the racecourse and avoid congregating in busy areas (for example, along the rail or by the Winning Post).
Make sure all walkways, corridors and doorways etc are clear before you walk through.
Follow all signage and the instructions of staff, officials or any emergency service personnel present at the racecourse.
Do not try to access areas of the racecourse apart from the area detailed on your ticket.
Make sure other members of your group have read and understood these guidelines.
Thank you so much for your support and co-operation. We hope you have a wonderful day with us at the races.
*Credits of bookings due to Covid cancellation will be subject to proof of positive Covid Test results being presented.