Hosting the CIU National Charity Raceday
This popular Saturday race fixture features a quality seven-race Jump card, and hosts the annual CIU National Charity Raceday.
Live music will be playing within the Enclosures.
Gates open at 10.00am | First Race: 12.30pm | Last Race: 3.50pm
CIU National Charity Raceday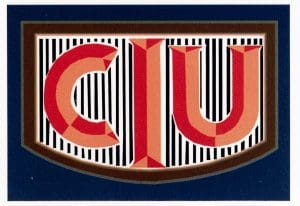 The Club & Institute Union have held their National Charity Raceday at Wetherby since 2006, and during this time the event has raised over £31,000 for various designated CIU Charities and over 15,000 CIU members have enjoyed a fantastic day out with friends.
If you are a member of a CIU Club, then speak to the Club Secretary about organising a trip to Wetherby, where you will benefit from a fantastic discounted package which includes:
Paddock Enclosure admission | Racecard | Exclusive use of the CIU Marquee | Money off a Pint Vouchers | Free Pie & Peas
Full information about the offer will be available in the September issue of the CIU Club Journal or please ask your club secretary to contact us.
Clubs who have attended during the past three seasons will receive information about the 2018 raceday directly from Wetherby Racecourse in August.